We understand the lenders perspective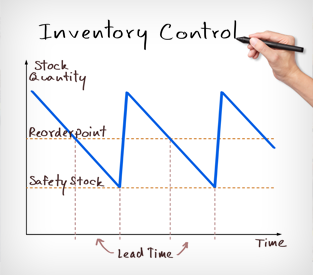 Our 6 step appraisal process is designed to dive deep into a business and uncover critical information about every aspect of the operation and industry.
Our final reports will give you a detailed breakdown that goes beyond the numbers and explores industry relationships along with near and long term projections, information that has time and again proved invaluable to various banks and lenders that rely on us for a higher level of accuracy and thoroughness.
Step 1: Project Definition
The Appraisal Project is defined between JCM and our Client as to Scope (The Work Specified in the Letter of Engagement), Performance (What the Appraisal is Supposed to do for the Lender), Cost, and Timeliness.
As part of each assignment: appropriate Company management is interviewed, documentation provided by the Company is reviewed, data pertaining to the Company's inventory and financial condition is analyzed, and the majority of the inventory owned by the Company is inspected.  The appraisers will make a record of the Inventory, either by video or photography, to establish a baseline against which to monitor change.
Step 3: Inventory Valuation
From these activities we then determine both eligible and ineligible categories for the purpose of an inventory advance and form an opinion as to the orderly liquidation value of the inventory over a specified period of time, along with the relative expenses, which would be incurred during such an endeavor.
Also included in the report, where possible, is a discussion of inventory velocities which are calculated on the SKU level and summarized based on the quantitative analysis that was performed by our staff.
Step 4: Site Visit Summary
We also provide a comprehensive site visit.  For a manufacturing entity this site visit summary includes a description or discussion of: the manufacturing process; efficiencies or inefficiencies associated with the Company's plant layout, material flow, capital equipment and labor force; the sourcing; acquisition lead times and throughput of the raw material and/or parts inventory; manufacturing level; whether the burden is spread over the entire inventory or is carried as a balance sheet account only; the Company's classification of inventory; potential environment or regulatory problems; and any other items of discussion we feel are relevant to the assignment.
Step 5: Business  Inventory Overview
For both Manufacturers and Distributors we include a description or a discussion of: where the purchased inventory was manufactured or acquired; inventory lead times; minimum purchases required; terms offered by vendors; potential shelf life issues; balance or size run issues; any special handling requirements; seasonality and dating issues; Federal, State, Regional, or Municipal licenses or permits that might be required to store or sell the inventory; potential labor union issues associated with the handling of the inventory, and; other items of discussion we feel are relevant to the assignment.
Step 6: Peer Review of Final Report and Delivery
On all assignments we feel that it is necessary to physically view a minimum of 70% of the inventory being evaluated.  Satellite locations are not outsourced and an appraiser employed directly by this firm inspects all inventory.  On every assignment, as part of our standard procedure, a Senior Appraiser sees the majority of the inventory being evaluated.  This same Senior Appraiser then oversees the analysis and write-up so as to maintain continuity and meaningful points of reference.
Following a compilation and analysis of all data, the appraisal will be drafted in conformity with the Uniform Standards of Professional Appraisal Practice (USPAP).  Appraisals can be delivered in printed form, electronically via the Internet or on CD-ROM.