Approaches to Value and Factors Considered in Firearms, Ammunition and Accessories Appraisals
The demand for Firearms has been steadily increasing over the past several years. With the potential for new federal regulations firearms enthusiasts have created an increase in sales for Firearm manufacturers and importers across the nation. Ammunition sales have also increased at a rate which manufacturers and distributors have still not been able to keep up with.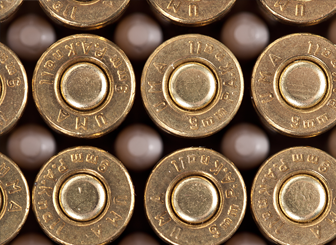 While this upswing in business relating to the firearms industry is a positive factor in a liquidation scenario it might not be a good thing from the standpoint of an inventory advance. In today's marketplace the fastest turning inventory is built, retrofitted, kitted or assembled as quickly as possible then shipped out to an eager customer base. Slower moving inventory tends to be ignored in such a dramatic upswing of business as most Company's are focused on turning inventory which contributes most readily to cash flow.
An inventory appraisal on Firearms, ammunition and accessories is important because, like any inventory, the mix and overall turns needs to be analyzed. JCM assigns bifurcated valuation rates to inventory categories on a declining balance of inventory turns. Thus, more value is given to the inventory which is turning multiple times per year and less value is given to the inventory which is slow moving and may turn fewer than one time per year.
Firearms, accessories and ammunition are also somewhat tied to weather. If a particular hunting region is affected by dramatic changes in weather (drought, flooding, heavy snow etc.) the overall allowance of Federal Fish and Game permits may preclude hunters from visiting certain areas. While this does not comprise the core business within the industry, fairly steady sales are attributed with the start of each hunting season.
Corral the assets for sale.

Determine the best market for each type of asset.

Place ads and provide telemarketing where necessary.

Organize an on-site team to handle daily operations.
Thank you again for your fast turnaround on this deal. Because of your input and quick response, we were able to close as promised.
Key Terms When Appraising Firearms & Ammunition