Approaches to Value and Factors Considered in Metal Related Inventory Appraisals
A common misconception is that, if properly stored, metals do not have a shelf life. An inventory appraiser must consider the gauge, size, length and types of metal being appraised. For instance, 24 Gauge sheet metal will become brittle if not used within five years of being slit and coiled. Therefore, this inventory would likely be sold as scrap in a liquidation scenario which would garner a much lower recovery as a percentage of cost than selling as a raw material or finished good.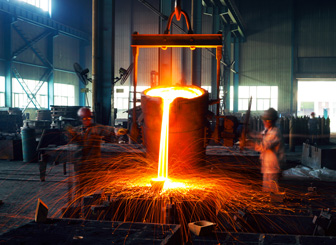 Another misconception when valuing metal inventory is that the LME (London Metal Exchange) and AME (American Metal Exchange) are good indicators of the current market price for the metal being appraised. These publications should be used to analyze trends only.
Every geographical region has a relative scrap price from local scrappers which must be considered as a base recoverable rate when lending on metal. Often times it is much less than what is reported by the LME and AME as a national average.
Understand the operations of the Company.

Be familiar with regional and/or seasonal market fluctuations.

Understand the nomenclature and unit of measure.

Determine the best market for each type of asset.
Thank you again for your fast turnaround on this deal. Because of your input and quick response, we were able to close as promised.