JCM has experience in appraising Hemp and Hemp products for the lending community!
Our Company has obtained broad experience in appraising the inventory at each saleable stage of a Hemp converters operation, mostly for Asset Based Lenders, though only a few lenders to date have entertained the idea of lending against this inventory. As such we are going to present an ongoing overview of the industrial Hemp industry – from seed selection to market. At a later date we will discuss the pluses and minuses of financing these enterprises.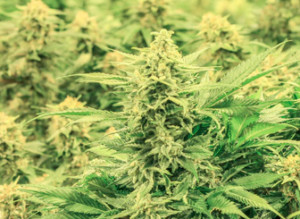 Glenn Bandy; Founder of JCM Appraisals was a former Asset Based Lender, consultant, turn-around professional, liquidator and an inventory appraiser for the last 22 years. He has always tried to anticipate new directions for old industries and new businesses that are, or will have a significant impact on the lending community. Hemp and Hemp derived products are such a business area. Understanding Hemp from the: selection of seeds; farming and harvesting; extracting cannabinoids; wholesaling and retailing are important in understanding the entire process.
For the last several months we have submerged ourselves in all facets of the industrial Hemp business. We have joined the US Hemp Association and regularly read posts from the Hemp Roundtable and other websites dealing with Hemp. Through this we have developed an understanding of the sequence and interdependence of planting crops, farming, harvesting biomass, and finally the production of cannabinoids such as CBD, CBG, CBN and CBC that are valued for their supplemental and medicinal properties. To support our knowledge, we have familiarized ourselves with the laws governing both the marijuana and industrial Hemp sectors.
Industrial Hemp vs Marijuana
Most people associate Hemp with "weed" or marijuana. And, though we are also familiar with this area if the business, we have concentrated on industrial Hemp and the products that it produces.
All marijuana comes from hemp, but not all hemp strains produce THC, the active ingredient in marijuana. The various strains of Hemp may produce anywhere from THC free plants to plants with trace THC, to THC forward plants. The variety of cannabis that produces more than 0.3% of THC is categorized as "Marijuana," or "drug cultivars".
Cannabis produces more than 100 unique cannabinoids that mimic compounds produced in the human body. These plant-based cannabinoids (phytocannabinoids) can work in place of endogenous cannabinoids when the body experiences a deficiency in its endocannabinoid system. All Hemp produces cannabinoids such as CBD, CBG, CBC and CBN but industrial Hemp, with the production of little THC, produces more of the other cannabinoids. These cannabinoids are valued for their supplemental and medicinal properties. (from: Weed Maps.com/Learn)
We will be uploading a Glossary of Terms in the near future, but for now we will discuss the major terminology necessary to even minimally understand the industry.
Key Terms When Appraising and Liquidating Hemp Businesses: